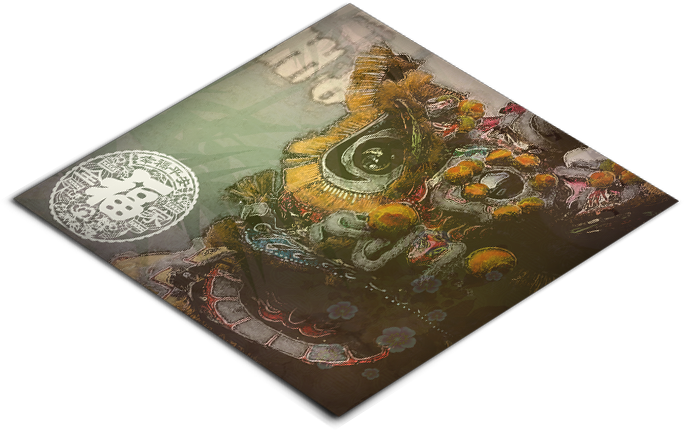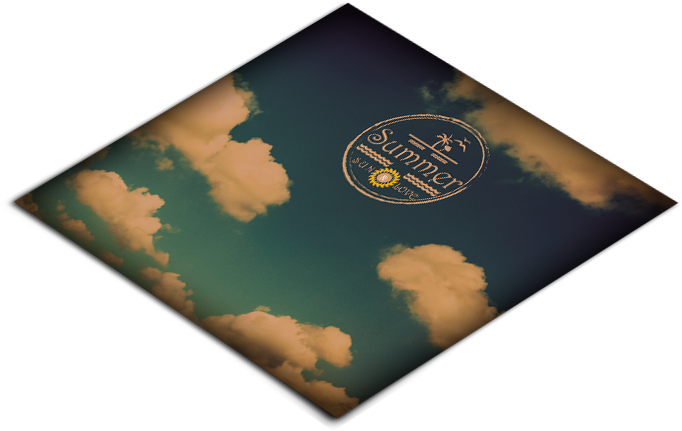 Never forget something again. Completely private reminders for you and your friends.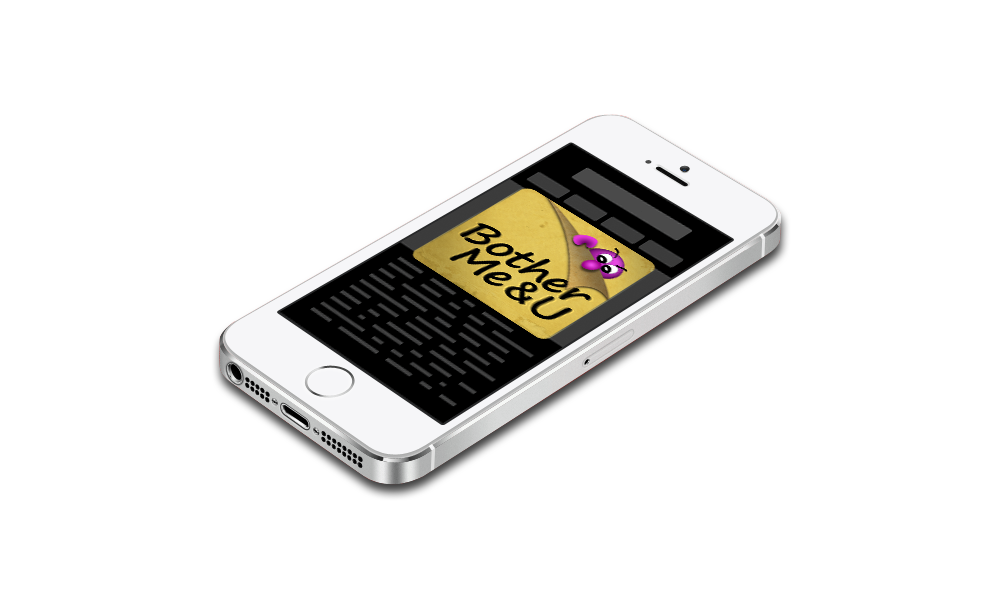 A messenger app that insures security, reminds you of your to-do list and allows you peace of mind when sharing photos, reminders or conversing with friends.
Download BotherMe&U Reminder Messenger Now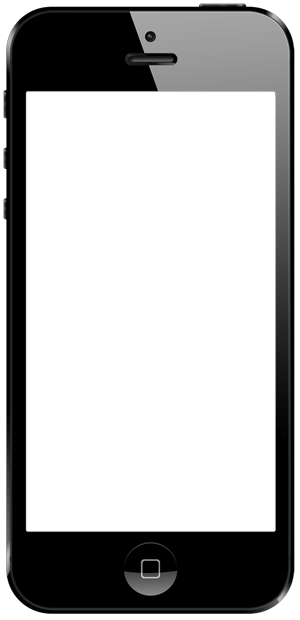 NO SIM

With BotherMe&U you can still send messages even if you don't have a SIM Card. Just use the app to create your own '555' number.
LIVING GROUP

Control what you share. Send things only to certain group members. Your participation is in your own hands.
SECURITY

Guaranteed privacy with the following features:

End-to-End (E2E) Encryption.
Password protection for individual chat windows.
NOTES

Jazz up your reminders with the vast and ever growing collection of note templates.
VOICE MESSAGING

Messages can now be sent whilst on the go without typing or holding down the microphone button. Press once to start, and once to stop recording.
A messenger app like no other
BotherMe&U Reminder Messenger is one of the most secure messengers on the market, with both end-to-end encryption and a password lock option for chats, you can be sure they stay private. At the same time, BotherMe&U combines the chat feature with reminders, to-do lists and sticky notes so that you can stay on top of your organization. This innovate app has more than half a million downloads on the Play Store and over one million users worldwide, which testifies the demand for an alternative to the leading messenger apps- where privacy is not ensured.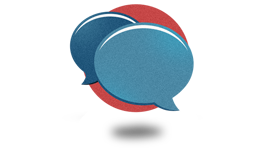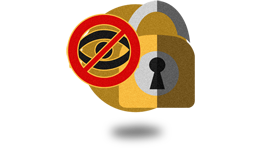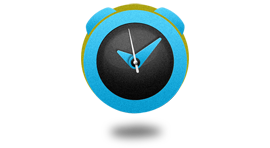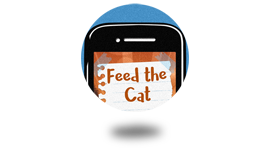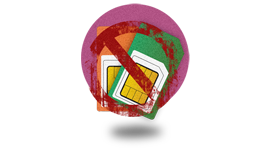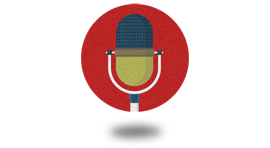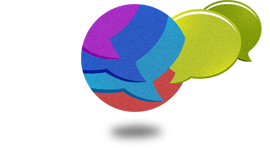 Security
As users are starting to become aware of the privacy violations of leading messenger apps, they have looked to viable alternatives with improved security. The default settings on BotherMe&U already provide security above and beyond the majority of messenger apps out there, as well as having several choices to guarantee protection over specific chats:
End-to-End (E2E) Encryption – AES-256.

Password protection for individual chat windows.

Timed Delete.
This lets you choose exactly how long your message can be viewed, and prohibits screenshots until then.
EyeCheckr.
This option lets you get photo confirmation from the recipient, capturing their instant reaction and letting you guarantee your message is falling into the right hands.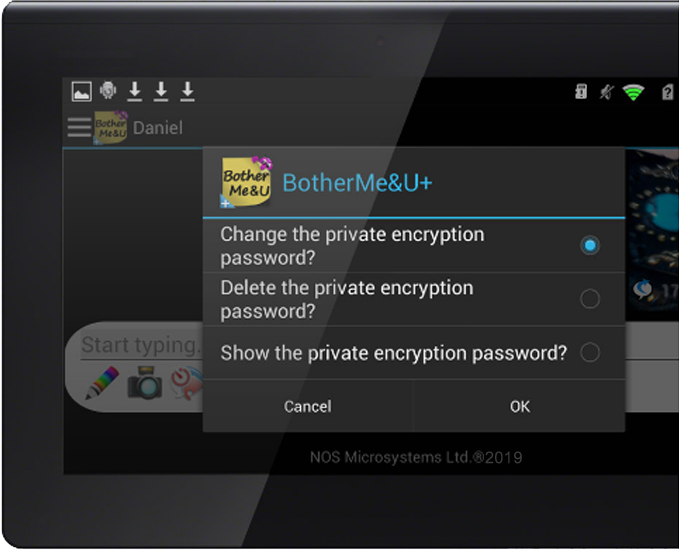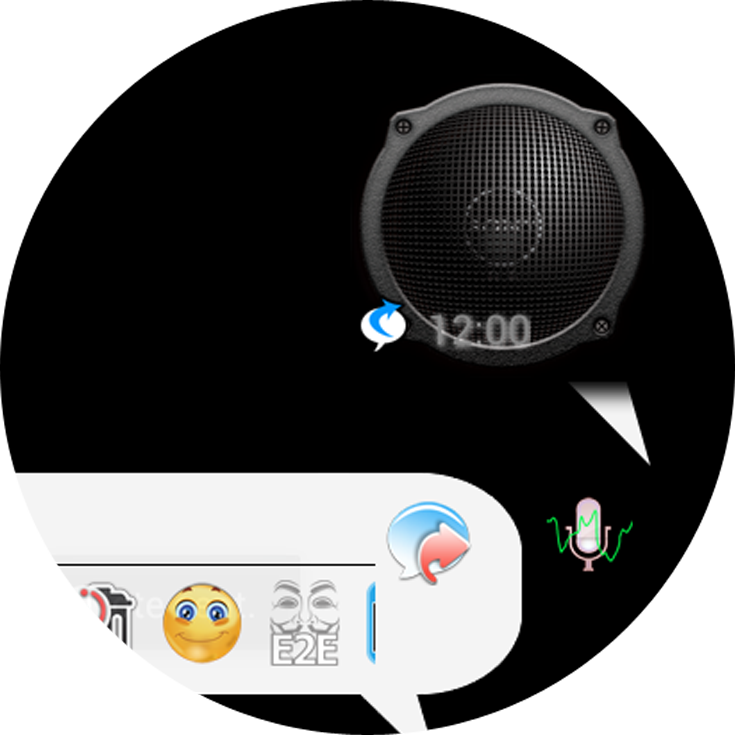 Voice Messaging
We have added a new voice message feature to all our messenger apps. Many people are already familiar with this function. As a useful way to send messages without typing it has become increasingly popular for those who want to send messages on-the-go. Our app has made this even easier, there is no time limit, and you don't have to hold down the microphone button in order to record. Just press once to start recording, and once again to stop!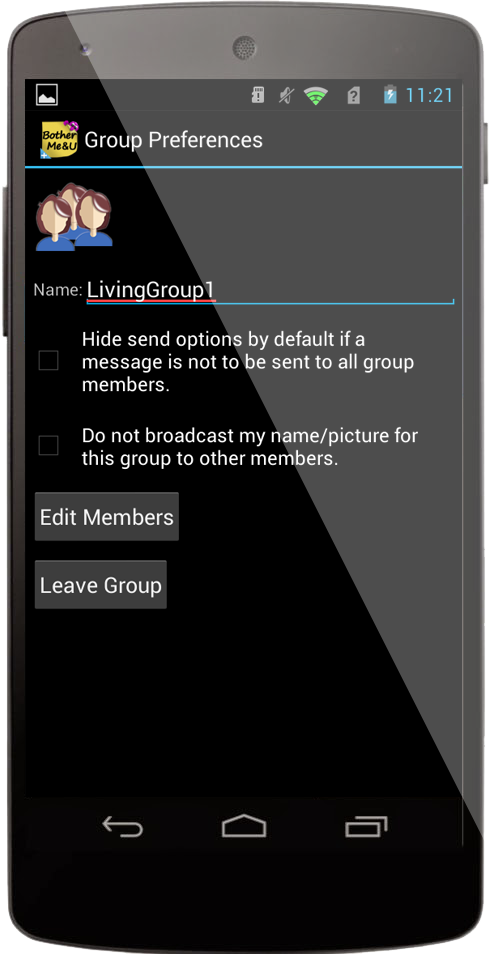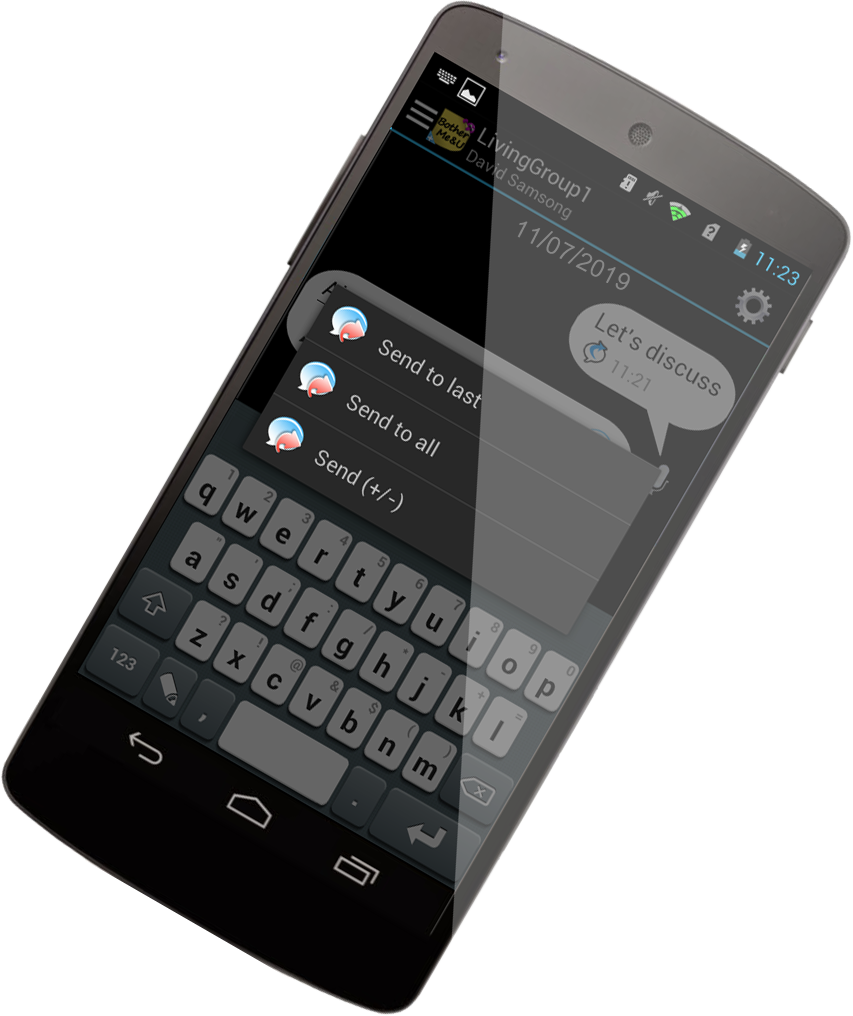 Living Group
Have a different kind of group chat. Participate as you please, read and reply, or ignore the chat in whatever way you like. Send messages only to particular group members, and choose whether you share your name and profile picture with the group members too. Controlling what you share and controlling your participation within groups can be done on all our messenger apps.
No SIM Card
With BotherMe&U you can still send messages even if you don't have a SIM Card. Just use the app to create your own '555' number. This can be very useful if you are messaging on a tablet, or even if you want to keep your real number private.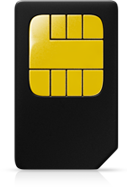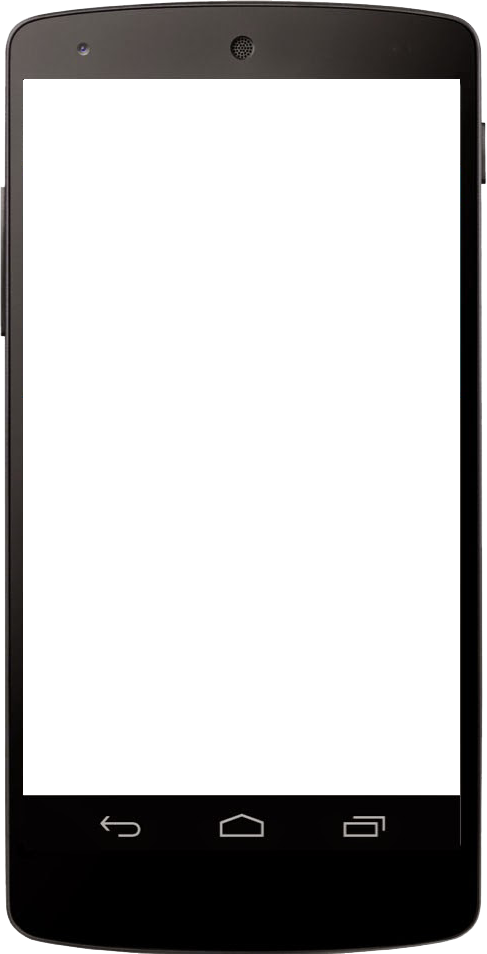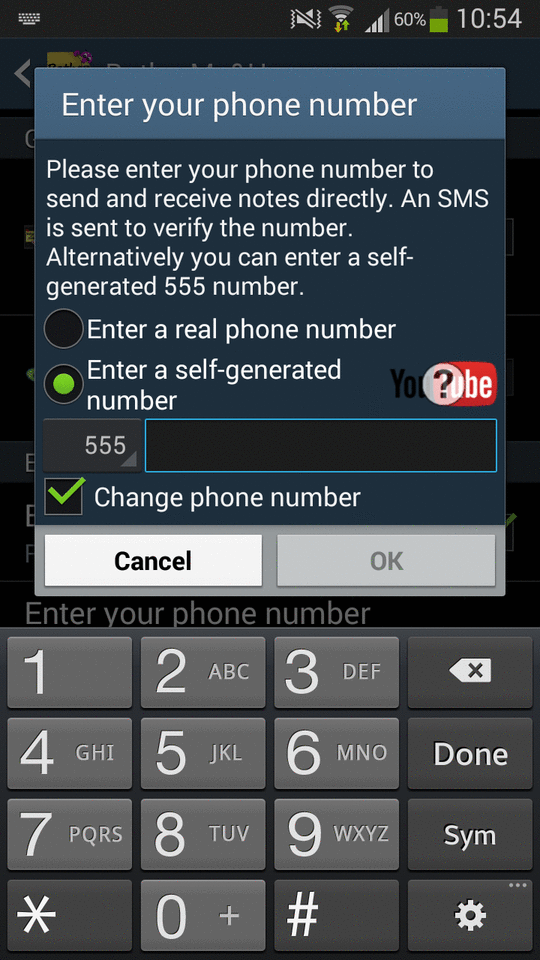 Efficiency
Organization has now become easier with BotherMe&U, where you can keep on top of things and stay in control of your life.
Create notes, reminders, alerts and to-do lists, using the hundreds of free HD templates or by creating one your own.

Pin them to your home screen, so that they float above all other applications so they can't be missed.

Schedule your notes or reminders to repeat at specific times.

Choose notes to appear every time you unlock your phone, with the BugMe function.

Stick notes to your friend or colleague's home screen.

Sync notes with your calendar.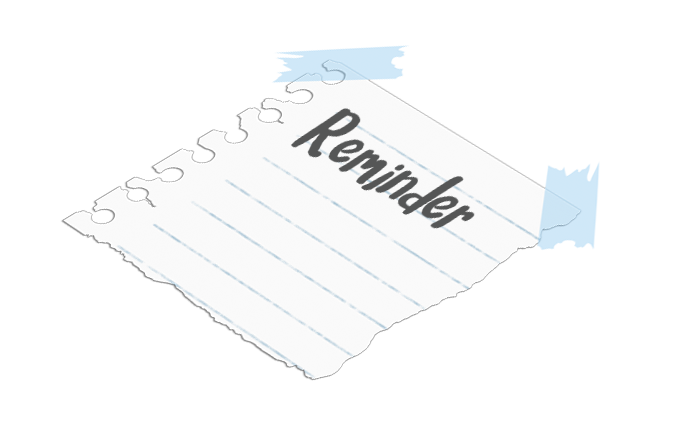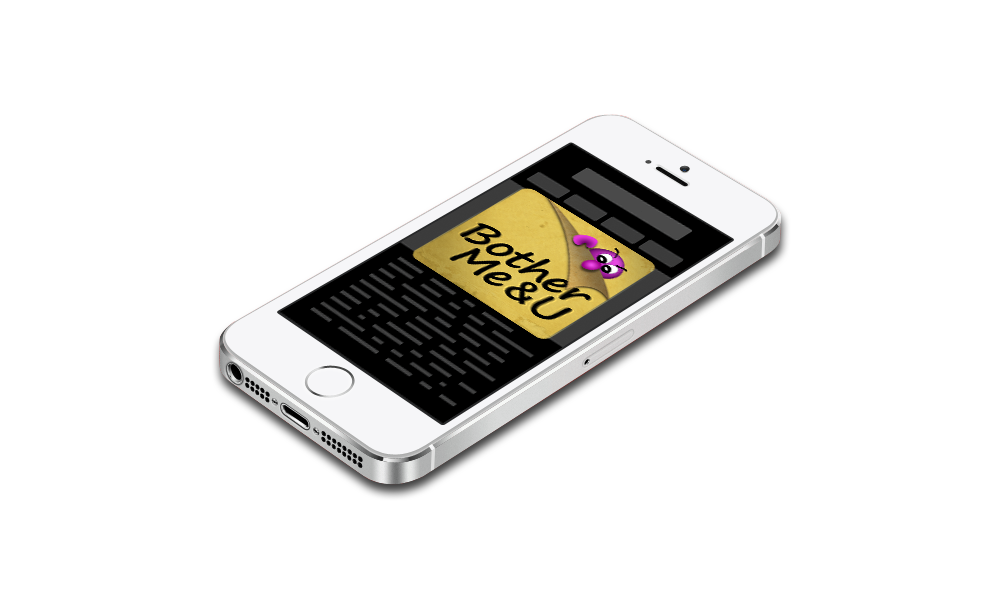 Creativity
Type, finger draw, insert a gallery image or take a photo to create your own designs for your notes.

Crop, resize and rotate images.

Upload your own designs to http://www.nosapps.com/templates - you might even win some Google Play vouchers during one of our design competitions!