Data Security From A to Z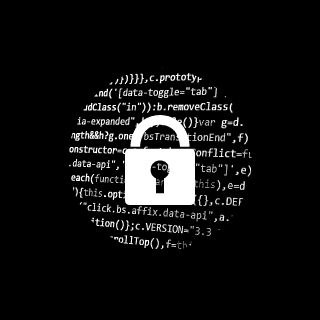 AWARENESS
At NOS Apps, we think the most important step in securing your digital privacy is awareness. That´s why we are dedicated to spreading the word, providing useful and insightful blogs, to help you inform yourself of possible risks, threats and strategies for protection and take the necessary measures to ensure you are safe online.
BUSINESS
Data security is particularly important for companies, because it´s often their data which is the most important asset. Read about our software and application get2Clouds®, designed to streamline data security within your business, encrypt data you store in the cloud, send large file transfers and help organize all kinds of files all within a secure environment.
CALLER ID
Hide your phone number on outgoing calls with the simple and light application Caller ID Blocker. No longer can unwanted contacts see who is calling so you can control who has your personal mobile number.
DATA
Data is everything and anything you send, write, do, save, create or are in the digital world. The term encompasses not only your personal files, but details about you and message content you send. Data security is sometimes also known as information security.
ENCRYPTION
Encryption is the best way to protect your files, chats and data. All our messenger apps are end-to-end encrypted, that means only the sender and intended receiver of a message can read it.
FINANCES
Data related to finances is what most people consider to be most vulnerable. Avoid using the same password for bank logins or online payment platforms.
GOOGLE
Tech giants like Google and Facebook hold more information about their users than their governments do about citizens in their country. There is an ever-growing sentiment that using services from these companies means creating an inerasable digital footprint which is damaging to personal privacy. If you´re worried, seek out alternatives and reduce the data collected about you.
HACKERS
Though the term hacker originally meant anyone that can use technical knowledge to solve a problem, it has more recently come to mean anyone who uses computer technology to commit crime. Recent big hacking news stories have included the HBO & Game of Thrones Hack and the WannaCry ransomware attack.
IOS
Our end-to-end encrypted messaging apps with added security features like password lock, automatic expiration for messages, timed sending and the SelfieCheckr function are available for iOS.
JOB
At work, data security is even more important. Many businesses deal with huge databases of client details which included personal information, read our tips on security in the office here.
KNOW THE SENDER
Messages you receive via email, messenger, SMS or other forms of online chat are not always safe. Don´t click on links from people you don´t know, as they might be part of a phishing attack. If in doubt whether something is spam, it´s always best to assume the worst and delete suspicious messages immediately. With SelfieCheckr you can ask the application to take a picture of your chat partner using their front camera, so you can see who is on the other end.
LOG OUT
Whenever you´re finished using a website, always remember to log out. Take advantage of private browsing if you want to prevent cookies about your usage being stored. Some browser protection tools automatically log you out when you leave a website, or you can opt to use a private browsing session if you don´t want cookies regarding your website usage to be collected.
MESSENGER
Our messengers, BotherMe&U Reminder, Ecards&LoveNotes and SelfieCheckr are the securest messaging apps on the market. They all use end-to-end encryption, which we cannot gain access to, meaning your messages can be read on sending and receiving devices only. These apps all have the option to lock individual chats, add encryption passwords and create 555 numbers so as to avoid using your real phone number if you wish. Delete messages from both your own device and the receiver's handset using the timed delete function. Choose from hundreds of template designs to create your own personalized notes, by adding pictures, drawings and text, then set them as reminders or share them with friends. The SelfieCheckr function can be used in all three messengers, send messages or selfies to your friends and their phone will automatically take a before and after photo of the recipient using their front camera.
NO SIM CARD REQUIRED
Unlike WhatsApp and other popular instant messenger apps, you don´t need to use your real number to use our encrypted messenger apps, that means you can keep your real number private or even use the messaging service with a device without a SIM card, like a tablet or kindle.
ONLINE SHOPPING
When shopping online, check the web address starts with https://. The added ´s´ here means secure socket layer, meaning data sent and received from these websites is encrypted.
PASSWORD
Keep your password safe and change it often. Don´t use real words, birthdays or other details relevant to you. More tips on creating a strong password can be found here.
QUESTIONS?
We try to answer yours here.
RECOVERY
No matter how secure you think your data is, safe your phone is or foolproof your cyber security methods are, it´s always good to have a recovery plan of what you will do in the event of a breach. This includes practices such as string data in more than one place, so that if it is compromised it will not be lost forever.
SMARTPHONE
For tips on smartphone security read our blog here.
TROJAN
Derived from the ancient Greek legend of a misleads wooden which led to the fall of the city of Troy, a Trojan is a malicious program which deceives users about its true intent. Trojans can do anything from spreading viruses to stealing your data.
UNAUTHORISED ACCESS
Cyber criminals can gain unauthorized access to accounts or personal data by getting hold of your passwords. Stop this kind of breach by using two-factor authentication, setting strong passwords, backing up data in multiple locations and changing login details regularly.
VIRUS
Viruses are malicious software that infects a computer by modifying it and changing the code, once it has done so it can then easily pass to other computers in a system and find ways to spread. Viruses mains aims often lie in sabotage, sending political messages, seeking profit or demonstrating system vulnerabilities. The best way to ward of viruses is to keep systems updated and to protect your computer with anti-virus software.
WIFI
Avoid connecting to free and public WiFi if you plan to use any website with a log in. Most people don´t know that any hacker can set up a public WiFi and gain access to passwords and accounts of anyone vulnerable enough to use it. This is common practice in airports, cafes and other public spaces, so unless you know the internet is the official internet of the space you´re in, don´t use it; and even if you are sure of the safety of the connection, avoid entering personal and sensitive information in a public space (beware of shoulder surfers).
YOU ARE IN CONTROL
There will always be threats to your data security, but there are many actions one person can take to increase his own cyber security and ultimately prevent a data breach. To learn about taking care of your data security in the cloud, for example, go to get2Clouds; or if you´re interested in an end-to-end encrypted messenger, click here.
ZERO TOLERANCE
Don´t tolerate the numerous threats to your data security. If something untoward happens to your private information, report it.